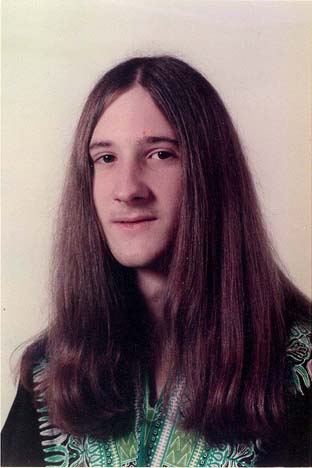 All of my original diplomas are MIA. So far, I have not yet replaced my high school diploma from Hamburg, so I figure that until I get a replacement diploma, I'll just present my senior class portrait and class picture, instead! ISH, class of 1979. We could have had a whole other row, but there were multiple absenses that day. I think there was some kind of event happening somewhere, leading several juniors and seniors to ditch school that day. At the time I attended ISH, there were about 500 students from K through 12, hailing from 42 different nations. (There are currently about 750 students attending K-12, hailing from about 50 countries. The breakup of the Soviet Union would add a couple right there.) Side Dish.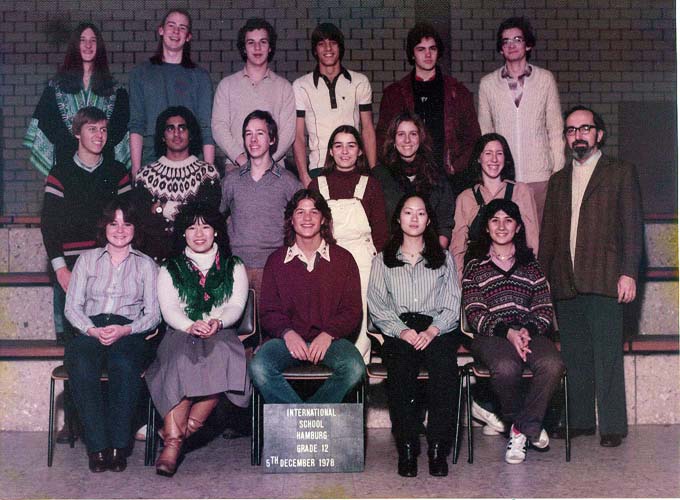 What? That's not good enough for you?? You don't believe I graduated yet??? Well, OK. Here's the program printed up for the graduation ceremony. (Publishing their school-aged faces is one thing; publishing everybody's name is quite another! All student names are omitted, except mine.)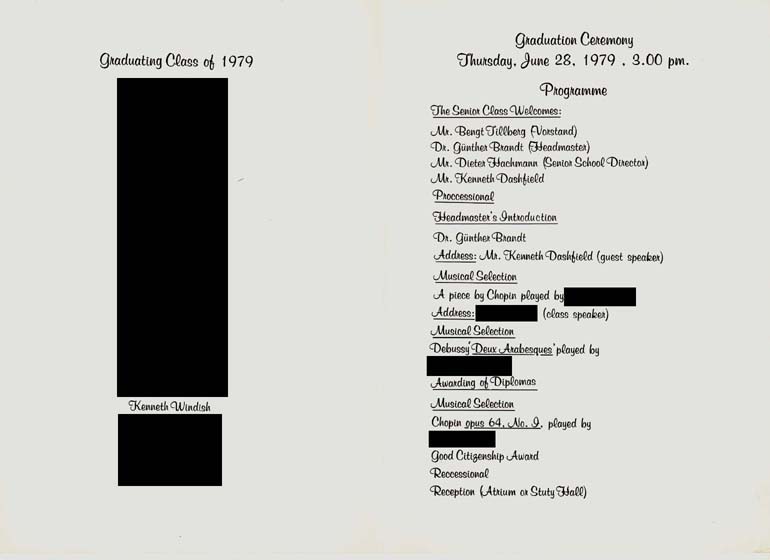 What? You're still not convinced I actually graduated? Well, alright then. Here's a picture from the 1978-79 yearbook showing the headmaster, Dr. Brandt handing me my diploma during the graduation ceremony held on June 28th, 1979! How's that?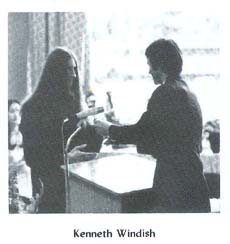 All I can say is if you're still not convinced I actually graduated, then you're just going to have to wait until I get my replacement diploma from ISH! ...bugger.