On to: Introduction | Culture Stuff | Music Stuff | Glossary | Psychopathy
---
>Go Back to the Main Ticket Page<
---
Go Directly to the concert photos for:

1982 OR 1988
Friendly Little Note:
If you find that you wish to keep a 1988 photo, you can access the originally scanned .bmp files here. Numbers are consistent over the .jpg and .bmp files.


The newspaper article below has at least three mistakes that I can find. First, his name is Frank Vincent Zappa, he was only 38 at the time, and his new album is called "Sheik Yerbouti".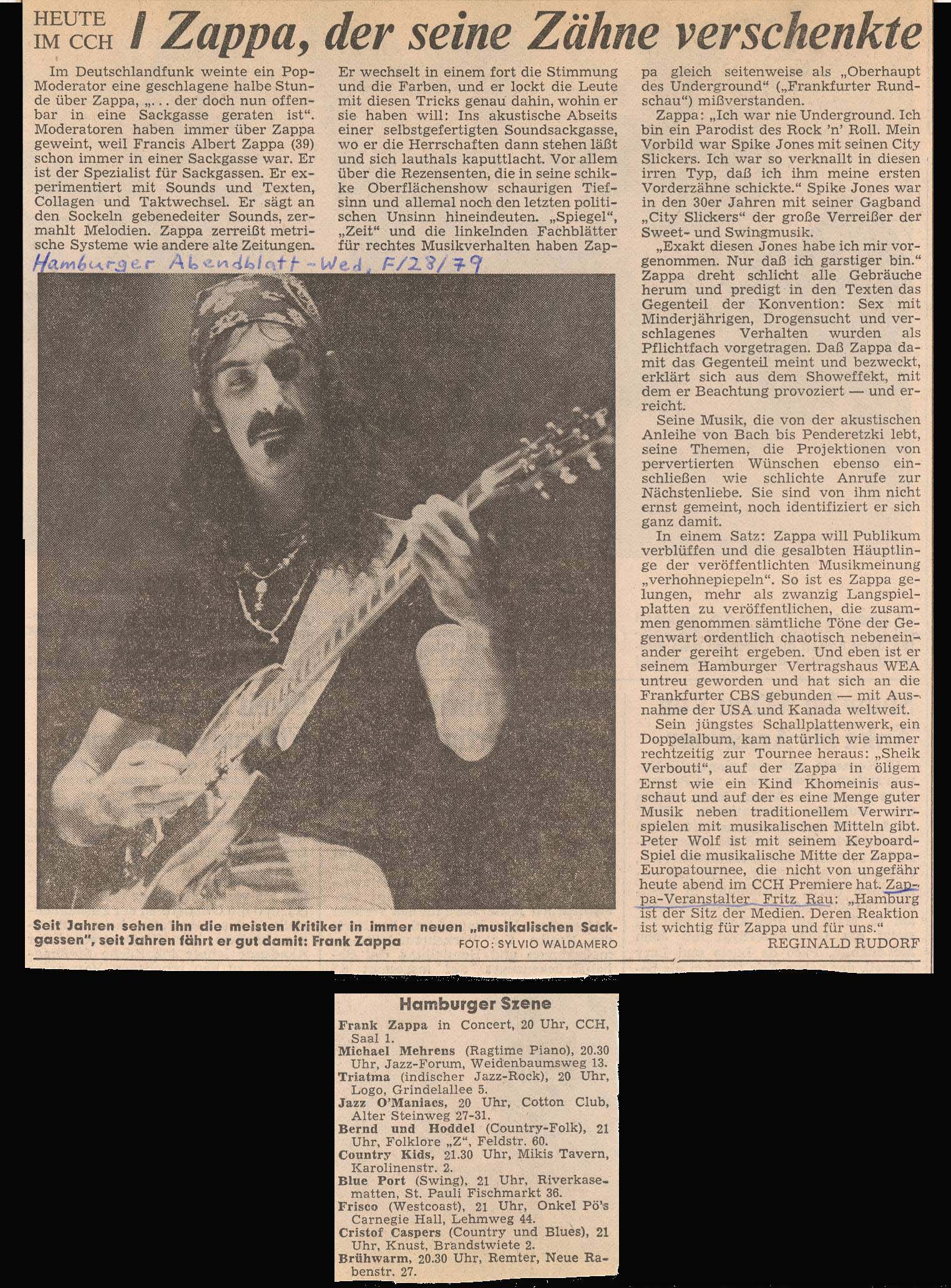 The text on this page of the website "http://www.syntheory.com" is copyright © 2004
by Ken Windish, except for the newspaper article. All rights reserved.